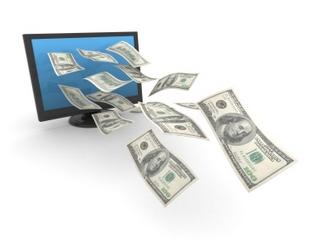 Choosing an EHR is a significant investment in time, resources, and staff goodwill. Therefore, it is crucial to conduct a thorough readiness assessment, consider vendor options carefully, and commit the resources necessary through full use and adoption of the software. For nursing homes and comprehensive care communities, the vendor landscape is wide. Several large solutions offer consolidated billing, MDS, care plan, MAR/ TAR, and resident care solutions. For assisted living, memory care, and senior housing, vendors have responded with a range of options from basic care tracking tools to integrated family/ provider engagement platforms.
This guide will help prepare you for an implementation by describing basic project management concepts, offering an overview of EHR options, and detailing how to construct an outcome-oriented training plan.
Project Management Basics
Choosing a project manager and sponsor
Selecting a person to manage an EHR project is crucial to success. The project manager should be organized, an effective communicator, and familiar with the care setting, resident requirements, and staff capabilities. Most important of all, the project manager must have sufficient free time to manage the project effectively, respond to challenges and problems quickly, and support implementation with on-the-ground support at critical junctures.
Equally important is choosing the right project sponsor who "authorizes" the project. This person must have sufficient decision-making ability and availability to support the project, remove roadblocks, and make critical decisions in a timely manner.
Picking the project team
The project team should include, at a minimum:
Representatives from administration
Clinical leaders
Clinical users
IT staff
Ancillary department staff (dining, environmental services, social services, marketing, etc.)
Resident representatives
Project team members should be collaborative thinkers, team players, and committed to the organization's goals and mission.
Scoping the project
A careful project scoping process is essential to accurately forecast budget needs and time requirements. Will the project include IT infrastructure upgrades? Workflow analysis consulting? Conversion of paper records? What positions and resources will become permanent and what will be solely project-based?
Managing the project process
A successful project requires ongoing attention, oversight and adjustment. Organizations will want to consider postponing other strategic initiatives during the implementation process to focus on the work ahead. When adjustments are needed, the project team should act swiftly to avoid losing momentum and support.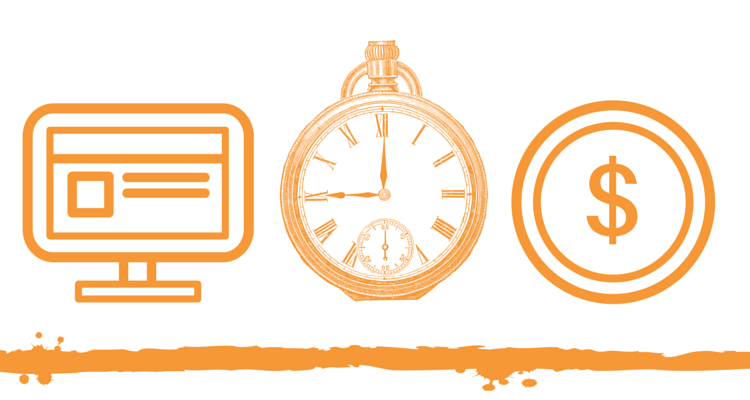 Organization Review and Goals
To begin, you need to adequately define your current state (assess IT infrastructure, map workflows, measure staff engagement and readiness, quantify funding sources). The following websites have some great free resources for beginning this process:
Stratis Health (a QIO based in MN): http://www.stratishealth.org/expertise/healthit/nursinghomes/
LeadingAge CAST EHR Selection Tool: http://www.leadingage.org/ehr/search.aspx
You should also explicitly define goals for the EHR system: What do you want it to do? What areas of performance do you expect to improve? Be specific and measurable in selecting goals. Vendors typically focus on operational efficiencies and revenue generation, but your organization may have alternate goals to consider, such as improved customer service, better resident outcomes, and more satisfied staff.
EHR Vendor Considerations and Hardware
Hosted vs. Local Installation
Most EHRs offer a hosted version of their service (either through purchase or as a Software as a Services (SaaS) option, and some allow for software to be installed locally. Each option has advantages and challenges:
Hosted Solutions:
Vendor managed storage, reliability, upgrades and security reduces infrastructure and capital needs. Most vendors offer uptime guarantees and automatic upgrades to the latest version. In addition, vendors typically conduct ongoing, comprehensive security and penetration testing, meaning, somewhat counterintuitively, the data is typically more secure than with local installations.
Usually offered on a monthly contract or service charge basis, which can lower initial deployment costs substantially.
The ownership of data varies, and it's important to clarify at the onset. When a vendor owns the data, migrating to another solution in the future can prove to be an expensive proposition.
Usage of the software is dependent on internet access, and reliability at the community site, thus, is crucial. Most organizations are not able to afford redundant solutions or direct internet pipelines, which can lead to some risk of downtown. Many EHRs have ways to mitigate the risks and challenges of internet disruption, such as local backups for time sensitive items like resident face sheets and MARs.
Local Installations:
Software is oftentimes more customizable for a particular organization's needs.
Though it requires a higher up-front investment, purchased solutions may be less expensive over time, especially for organizations with already expansive IT capabilities.
Less reliance on internet connectivity, which may be crucial for locations with intermittent or unreliable access to the internet.
In addition to software, hardware investments and ongoing IT staff costs may be significant.
Hardware
After assessing your current IT infrastructure, you'll want to decide what hardware you will need to acquire. Desktops are the cheapest solution and require minimal oversight and maintance, but they are less flexible and can contribute to institutional practices. Laptops are slightly more expensive, but offer greater flexibility and mobility. Tablets are easy to use and very mobile, but lack a keyboard for data entry and must be protected from theft and accidental damage. As the price of laptops and tablets continues to drop, more and more providers are opting in this direction.
Wireless internet is essential for most EHR deployments. While some facilities opt for home and office-grade equipment, it is well worth the investment to purchase healthcare-rated devices. Overlapping deployment of wireless radios is crucial, and it is recommended to maintain a signal strength of -70 dBm in all care locations.
Platform/ Browser Dependence
Some EHR solutions are dependent on Microsoft Windows and/ or Internet Explorer. Additionally, EHR vendors are beginning to develop mobile applications, which may be only available on either iOS (Apple) or Android platforms. In general, dependence on a particular platform or browser is not recommended, though many otherwise good LTPAC EHR vendors are designed in such a fashion, which can raise the cost of hardware, particularly if using mobile or tablet technology. Software that is only capable of running on a desktop environment is not recommended, as the technology is quickly being surpassed by tablet technology with lower costs and more person-centered design options.
Reporting Features
EHRs capture a tremendous amount of data. Using this data in a meaningful way, however, is a very different proposition. It's important to review report generation capabilities of EHR systems thoroughly, as there is significant variation among vendors. Specifically, you want to understand:
How does reporting work in the EHR? What reports are standard? How are options controlled? What export formats are available?
What options are available for customized report writing? Can the data be segmented and can multiple data fields be included in report writing?
Person-Centered Practices and Assisted Living Environments
Most EHRs were initially designed as revenue cycle management platforms. Accordingly, the software and databases are well-attuned to catching and reporting MDS data at the expense of resident outcomes. As you explore vendors, consider how the user experience allows (or hinders) access to the data that is important in day-to-day operations. Are nurses able to easily manage resident health issues? Are care plan templates designed to allow for flexibility in display and reporting to suit different user needs (e.g., LN vs. CNA vs. family member)? Are point of care portals intuitive and easy to use?
On this note, if your community has an assisted living component, carefully examine any AL-specific modules. Does it reflect your needs and workflows? Does the system focus on the whole resident rather than just the medical record and ADL capture? Most EHR vendors took SNF modules and repackaged them for ALFs, which has led to unnecessary medicalization of these community-based-care environments.
Vendor Contracts and Post-Selection
We've seen countless organizations trust vendors to ensure a smooth transition only to struggle as customization takes longer than expected, costs run over budget, and the final product offers less than what was expected. An important way to protect your organization is to make the vendor contract contingent on project milestones and based on project outcomes, not hours involved. We also recommend adding contract language that allows an organization to refuse payment for any vendor-controlled cost overruns. (Vendor-supplied agreements typically promise only an "estimate" of implementation costs based on vendor-recorded hours, while calling for fees of up to $125 per hour for overruns– even when caused by the vendor.) Timeliness penalties are also becoming more common, and can help ensure a vendor keeps to the established timeline.
During the post-selection phase, it's important to maintain open and honest communication with the vendor. If you run into issues or challenges, don't be afraid to speak up. It's also sometimes useful to keep 2nd and 3rd choice vendors engaged, as it's never too late to change direction based on outcomes of the implementation process. While switching mid-stream may seem expensive or wasteful, it's far worse to end up with a vendor not committed to your success.
Considering an Electronic Health Record system for your nursing home or assisted living community? Looking to optimize a current installation? Learn how we can help with our EHR Consulting Services.