Standardized work is not only designed to guide line staff; it works equally well—and is equally important—for leaders, too. Standardized work for leaders consists of developing routines for rounding with purpose (going to the gemba) and other activities where you check in on the status of current tactical and strategic goals.
A purposeful, daily stand-up meeting is a good start to standardized work. It should consist of sharing census changes, resident concerns, staffing issues, safety incidents, future events and successes to be celebrated. Once you have started building a culture of continuous improvement, consider adding a minute of reflection. Ask the team, "How did yesterday go?" and "What can we do better today?" The idea of building upon each day keeps work from being routine and helps staff to engage in the process of making small improvements all the time. A stand-up meeting should start on time consistently and last no more than 10 or 15 minutes. For issues that require more than a minute or two of discussion, have a smaller group break off afterwards to discuss rather than occupying everyone's time.
Developing a daily checklist that incorporates current goals is another way to standardize oversight and accountability. A daily checklist helps to reinforce priorities, communicate the intended direction of the organization, and connect to the drivers that will lead to the desired goals. The questions need to be customized to your current goals and priorities to be effective. Generally, improving resident quality and experience are top concerns of most organizations, as are employee staffing and performance issues. If there is significant construction, reorganization or major initiatives rolling out, these items should be integrated into the daily checklist.
Here are two examples of daily check sheets for an administrator and DON: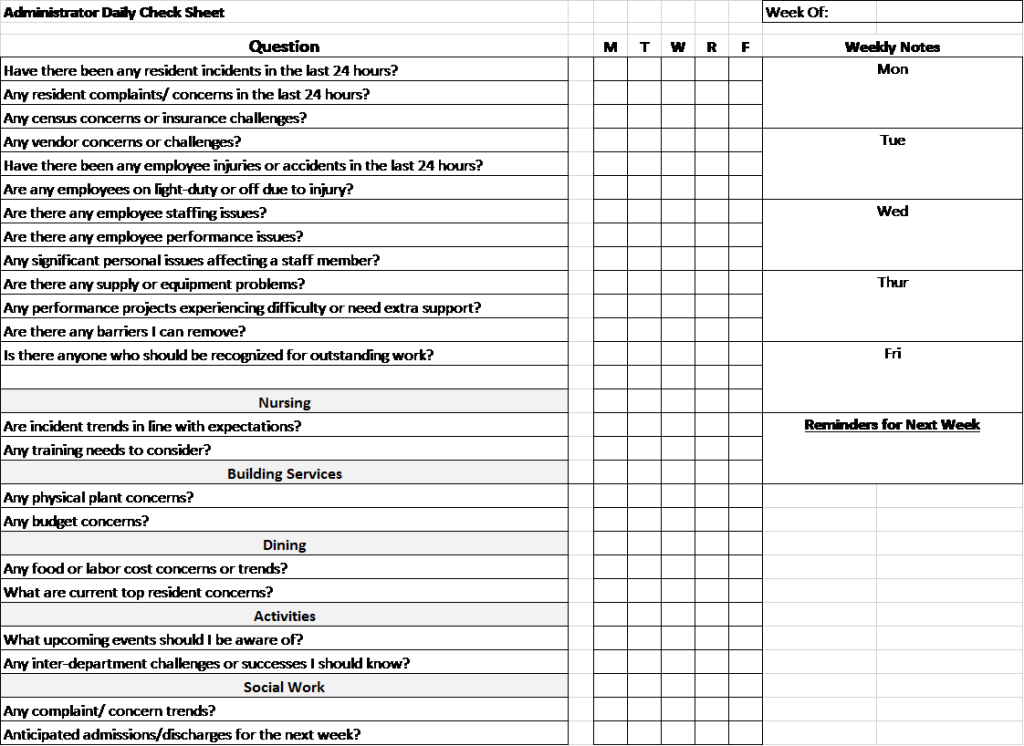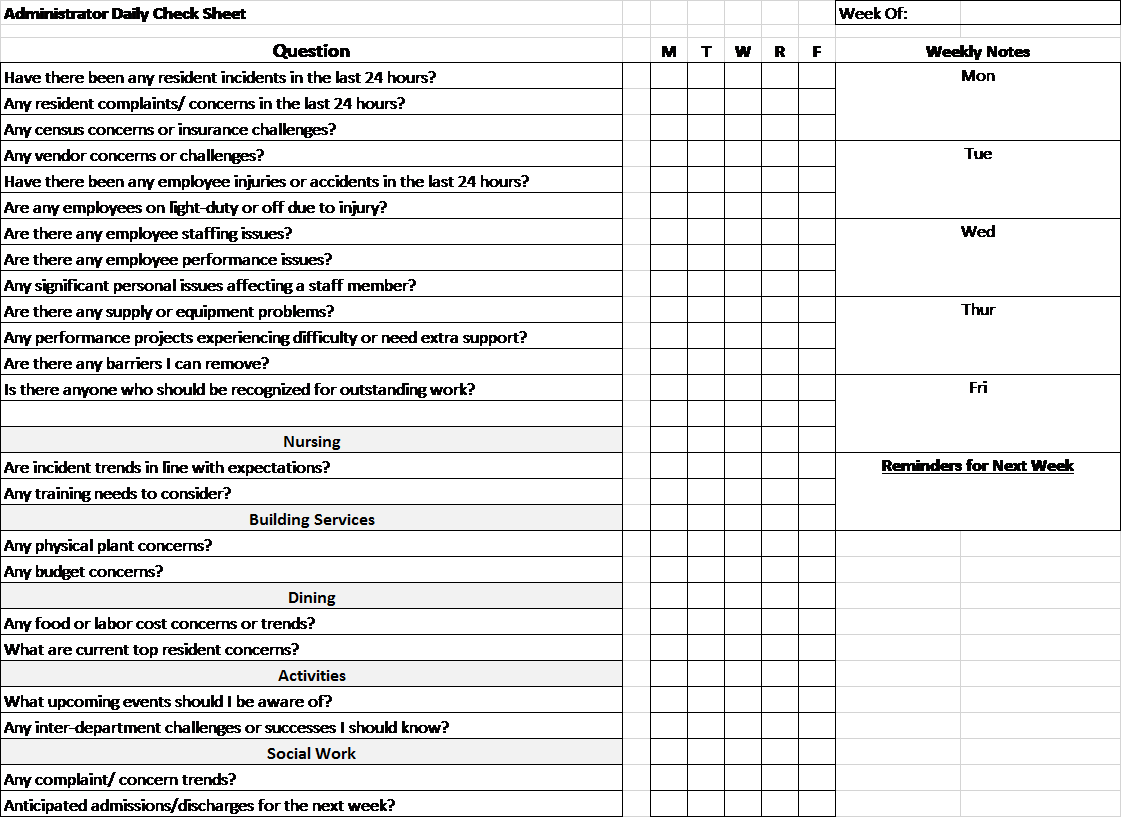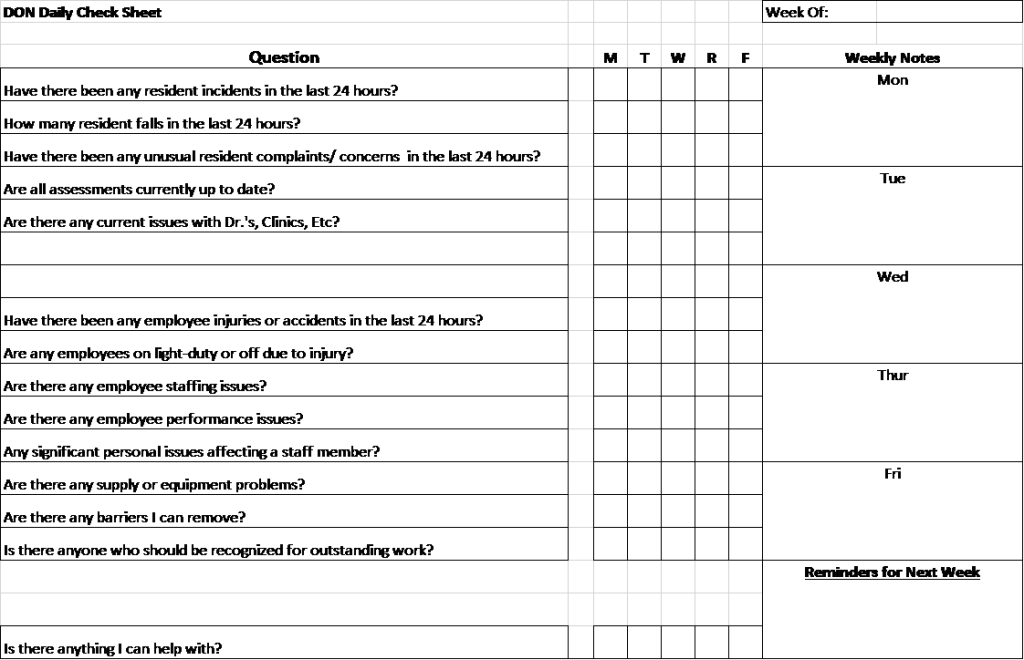 Sometimes, questions may seem formulaic or unnatural. Don't worry. If staff know that they can count on a response, they will be happy to share struggles and challenges. Also, by asking questions like, "Have there been any falls in the last 24 hours?" or "Are all assessments up to date?" staff will understand the importance of these items to your work and to the organization's overall success. Questions should change over time as priorities and goals do. The important thing is to develop a daily routine that can help keep your organization on track.