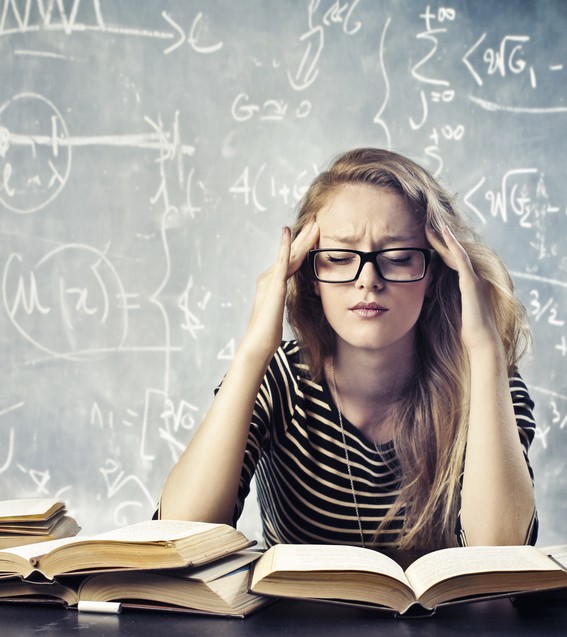 Build and Implementation
Build
Depending on the system and vendor, the build phase can take anywhere from weeks to months. During the process, you may find yourself discovering better ways to accomplish a process halfway through the build. Don't be afraid to rebuild modules when this occurs—a little extra time spent now can save considerable time over and over again down the road. It's a good idea to talk with colleagues who have already implemented the system to learn from their challenges and experience.
Data Governance
As part of the build phase, spend time to develop a data governance structure. This entails a written plan of who is accountable for information integrity and security, processes for managing data quality, and auditing systems for HIPAA compliance, security, and accuracy. The structure should involve oversight from the corporate or board-level.
Training
Vendors typically recommend a slew of webinar-based training modules for all staff. The idea is to gather a group of staff and watch someone demonstrate the EHR functions step by step. Not only is this training style time-consuming and expensive, it is ineffective at building proficiency in users. Why is proficiency important to think about? Research has shown that adults learn much better when concepts are tied to the work they are expected to do. In the case of EHRs, the goal should be to have proficient users– in other words, that staff are able to use the application effectively to do their job– as opposed to knowing a complex set of modules and screens.
By listening to and/ or watching a remote user walk through screens and screens of capabilities, staff are likely to retain very little once the training is completed. Instead, training should be developed and deployed around workflow and roles, using a well-designed simulation environment that closely matches the new system. In other words, staff members should have access to a computer and be able to complete the step by step activities at the same time as the trainer. The savings in reduced training time and increased proficiency from this approach alone can make retaining an external, experienced EHR consulting firm cost-effective.
Go-Live
Go-Live is the big day to switch the new EHR system on. If you have invested the time and resources in your journey so far, Go-Live should be simply another step in the process. Make sure you have extra staff available to ease the transition. Management staff should also spend time in crucial operational areas to demonstrate commitment and provide support as needed.
Implementation Project Closure/ Transfer to Optimization Structure
The optimization phase of an EHR project should be built long before go-live day. After the implementation phase ends, usually 90 days or so after go-live, return to the established goals for the system and compare to the results achieved so far. Begin implementing a long-term strategy to understand how the EHR is integrating into workflows and make adjusts to the system when necessary. In addition, consider the following tips:
Develop strong training programs that can be consistently provided to new staff. A reliance on web-based training modules leads to poor proficiency and increased variation in usage and data entry, as does training provided solely as part of a traditional floor orientation program. Instead, take the time to develop (and keep updated) a training program that includes simulation, facility-specific guides, and leadership oversight to ensure continuity of information and practices.
Commit to one place for data. Many organizations are loathe to give up their trusted Excel-based census tracking worksheets and paper-based incident tracking systems. Resist the urge to keep data in different places. To fully capitalize on the business intelligence and analytic features of EHRs, you need to have all the data in one place to properly guide future decision-making. Data analytics is quickly reshaping all of healthcare. For LTPAC providers, this means you must have accurate data on rehab outcomes, rehospitalization statistics, and efficiency of operations. If your EHR solution is a barrier, press your vendor for added functionality. Chances are good they either have a solution from another provider, or, more likely, other providers are struggling with and clamoring for the same solution.
Ask staff probing questions. It's not enough to ask, "Is everything okay?" At one organization where I served as administrator, I discovered months after implementation that some of our med aides were not following the proper procedures to chart their med pass. In researching why the staff had not mentioned the deviation before, I discovered that they had never been able to follow the process as described, but quickly found a workaround that seemed to work. When I would ask if everything was okay in the months after go-live, naturally and honestly they answered, "Sure!" Ask staff directly if things are working as expected. Ask regularly if staff are finding different ways to accomplish tasks. Encourage your superusers to report common questions and issues so you can examine whether there are organization-wide trends.
It's also crucial to note, you must approach problems with usage of the EHR with a "just" mindset. This means if staff are not following established protocols, it's crucial to understand why in a way that doesn't place blame on individuals when the problems are system-induced. (And in our experience, virtually all problems with EHR usage are system-induced.)
Stay curious. EHRs vendors are quick to promise their system will do everything under the sun. It won't, trust us. EHRs currently on the market are clunky adaptations of LTPAC operations. For some processes, you will ask how to do something and receive an answer of either the EHR can't do that, or it can, but requires a complex set of steps. Push your vendor to simplify steps and improve workflows. What EHR vendors lack in user experience design and functionality, they more than make up in attention to customer needs. So be vocal about what you need and what you'd like to see. Remember Robert Kennedy: "Some [people] see things as they are and ask why—I dream things that never were, and ask why not?" Ask why not. Often.
If something doesn't work, don't give up on it. This part is a little shocking to us, but we find many organizations that, after struggling to adopt a certain feature or workflow, simply decide an EHR can't support this part of their business and drop it. One time, we worked with a client that had paid for the billing/ finance module of an EHR, but had completely abandoned it in favor of staying with Quickbooks because they weren't able to get the system to bill correctly for their independent residents. Resist the temptation. If a billing module doesn't support your CCRC model, talk openly with your vendor about what you are trying to accomplish. Take a look at your internal process, as well, and be open to reconceptualization of your processes. While current EHRs are clunky, they are hardly impotent. Don't give up on such a big investment.
Be open to—brace yourself—replacing your shiny new EHR. Most vendors work hard to ensure client satisfaction, but if you find yourself with a vendor who refuses to work with your struggles and challenges, go back to your shortlist and reexamine other vendors. The cost to replace a system is truly less than continuing to use a beast that doesn't actually improve your operations and ability to care for your residents.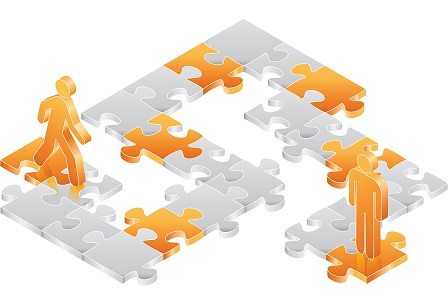 Final Thoughts
Current EHR systems on the market are valuable tools to manage data more effectively and streamline some of the labor-intensive parts of LTPAC operations. At the same time, they are not perfect solutions, and unfortunately reflect too much history as revenue cycle agents and not enough experience in day-to-day operations. Most systems are just now integrating workflow engines into the design, and it will be years before useful workflow and clinical decision support tools are available.  Worse, all complete EHR systems currently on the market suffer from a deep bias of paper-centric thinking, which hampers the ability of much of the healthcare industry to leverage technology in the same way that other industries have done (think Apple, Amazon, Google, and Netflix). This means that we likely will see tremendous innovation moving forward, and some of the giants today will struggle or fall away in the near future. Staying on top of technology solutions, rather than clinging tight to a trusted vendor, will require LTPAC organizations to think differently than they have in the past and embrace change much more quickly and tentatively.
Considering an Electronic Health Record system for your nursing home or assisted living community? Looking to optimize a current installation? Learn how we can help with our EHR Consulting Services.