Ideas are the fuel of innovation, but many senior housing communities and long-term care operators struggle to engage their front-line employees in idea generation. This is both unfortunate and short-sighted. As Alan Robinson and Dean Schroeder note in their book, The Idea-Driven Organization
, a steady stream of ideas can lead to competitive advantage, better service and higher quality—three things that aging services providers, now more than ever, must maximize. For nursing homes, an idea-driven culture is a crucial component to any successful QAPI program. For other providers, rapid growth and development is squeezing margins and increasing calls for enhanced regulation around quality and service.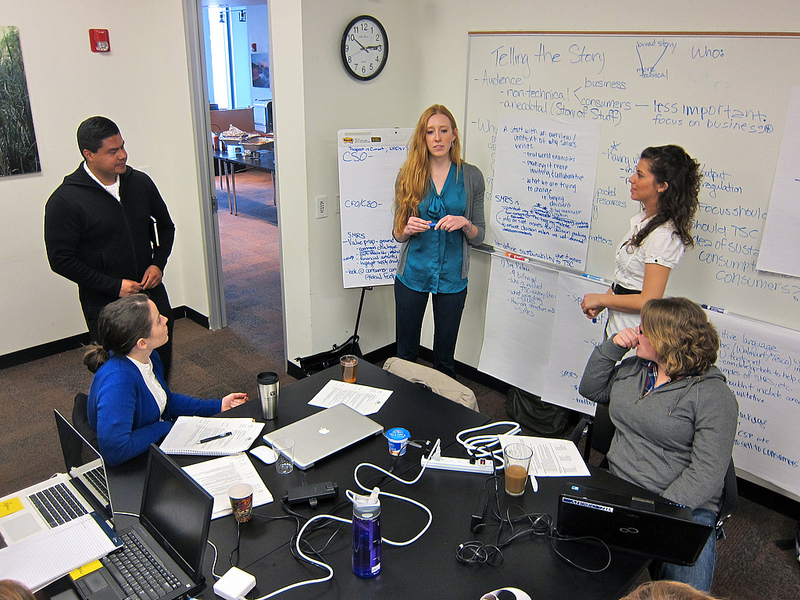 Generating Ideas
Generating ideas isn't hard and it doesn't have to cost a lot money. In fact, more employees will offer them for free. Why? Humans love to make things easier—it's hardwired into our biology. In a typical workplace, however, rules, bureaucracy, and hierarchies all work to hamper employee engagement and reduce the flow of new ideas. An employee with too many ideas is often ostracized or, worse, accused of being trouble and offered the door. Other employees learn that it's better to be quiet and keep ideas to themselves.
To break this cycle, build a culture where ideas are welcomed. Reward employees for sharing ideas. Create safe spaces when employees' voices aren't overshadowed by louder colleagues or discounted by management. (The nominal group technique can help with this!) Make it easy by ensuring that management spends time with front-line staff in their own work areas. When there, leaders should probe employees, ask questions and encourage contrarian views. Include idea generation and testing in job descriptions and performance evaluations to reinforce its value and importance.
Some organizations try suggestion boxes to solicit ideas. These rarely work; ideas becomes disconnected from their source, and are pre-judged to be undoable, or forgotten about in an ever-growing mountain of executive to-dos.  Instead of closed (or locked!) boxes, try open boards, instead, where ideas and follow-ups are shared openly. Open boards are also useful for aligning ideas with strategic priorities and organizational goals; list specific topics with known barriers or challenges on the board to help harness the wisdom of staff. Technology tools can be useful, too, such as idea management software and enterprise social networking tools.

Managing Ideas
Generating an idea is only the first step. Once an organization starts to truly encourage an idea culture, it's important to have a system to manage them. Countless idea programs fall into quick disuse as employees learn that the systems are of little value in enacting change.
Idea management takes energy and resources, but it shouldn't be complicated or hidden from view. Track ideas openly, and allow for feedback, evolution and improvement. Many organizations limit the flow of ideas due to a lack of perceived bandwidth to accomplish goals. Instead of parking ideas or telling staff that there isn't time to work on something, look for ways to enable and empower staff members themselves. While prioritization of ideas is important, of course, but don't get trapped into creating so formal a system as to require every action be approved by three levels of management. Decentralization is key to an idea-driven culture. The vast majority of ideas should be tried and tested by front-line staff and supervisors, who are then supported in sharing both successes and failures.
There are many examples of organizations that have successfully done this, such as Ritz Carlton permitting any employee to spend up to $2,000 to make a guest happy. (Compare this to some nursing homes where staff struggle to have enough pens and thermometers.) Brasilata, described in The Idea-Driven Organization, authorizes front-line supervisors to spend up to 100 reals and managers up to 5,000 reals implementing an idea.
However the system is designed, the most crucial point is to not let ideas linger. Static action plans, known issue lists, and problem trackers that are not acted upon serve to stifle innovation and reassure staff members that the organization cares little about their ideas.
Here again, managing ideas through a visual board or an open, collaborative software system enables open lines of communication, frank discussions of challenges and impediments and innovative problem solving approaches.

Ideas Lead to Success
Lean organizations thrive on a constant, substantial flow of ideas. By building a culture that not only allows, but actively supports, idea generation, and then managing the flow in an efficient and transparent manner, companies can accelerate their improvement practices and develop a more robust and agile organization. When combined with a fervent improvement mindset, these organizations can far outshine their competitors.
Have more time? Listen to a wonderful podcost with Dr. Dean Shroeder & Dr. Alan G Robinson, authors of the Ideas Driven Organization, and visit their website, Idea Driven.